How can I check whether my chosen sunglasses will suit me?
You can try on your sunglasses in two ways before placing your order: Online and at home.
Try on sunglasses online
Please note: The try-on in 3D requires a flash player and can only be used on a desktop computer. Please use our photo try-on service.
Where can I find the Try-on tool?
You will find the button to Try now online beneath the image of our glasses and sunglasses.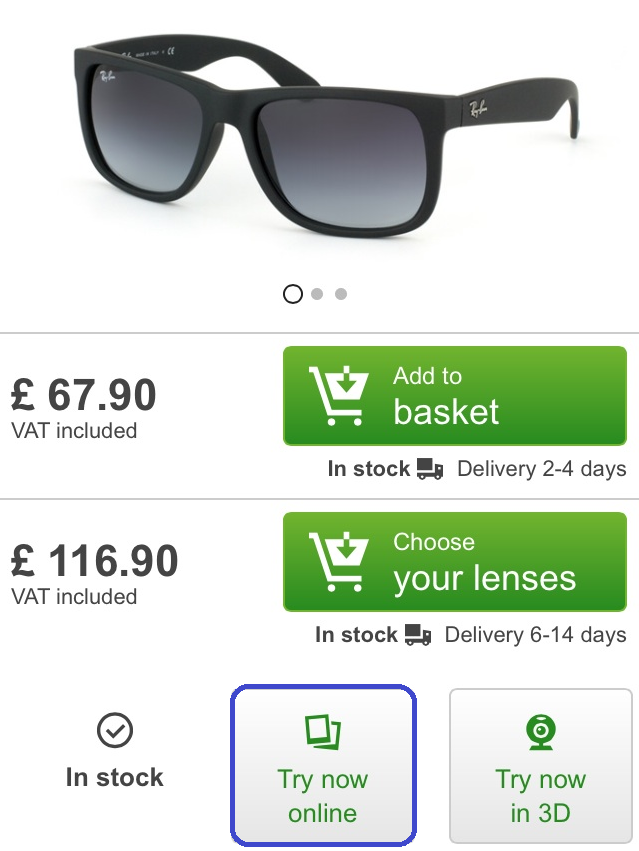 Try on sunglasses at home
Mister Spex offers a 30-day returns policy on all of our sunglasses, if you are not happy with the sunglasses that you have ordered simply return them to us and we will refund the full price. For technical reasons we are unable to offer the 10-day home trial option with our sunglasses.