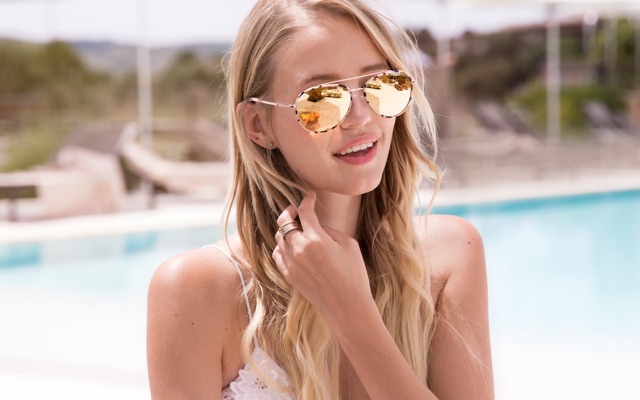 Editorial:
Michael Kors
Blogger Leonie explores picturesque Capri
Winding lanes, secret gardens and lively squares - Capri enchants visitors with its dreamlike scenery. Leonie of Ohh Couture explores the island and with her in tow the latest Michael Kors eyewear.
Collection
Michael Kors
01 / 04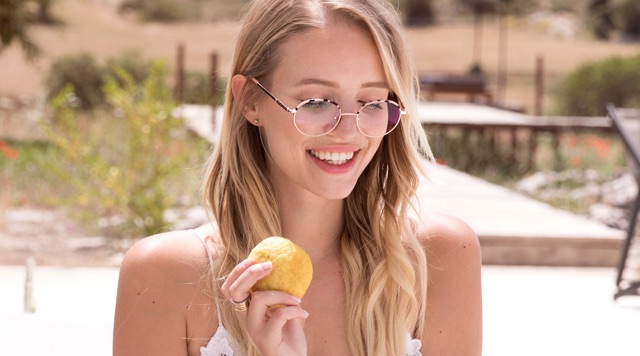 Chilling with a view
Overlooking lemon groves, the day begins by the pool. Leonie twins narrow metal glasses with her airy summer outfit. Her glasses rival her embroidered dress in sophistication, while her rosé coloured tortoiseshell frames delicately catch the eye.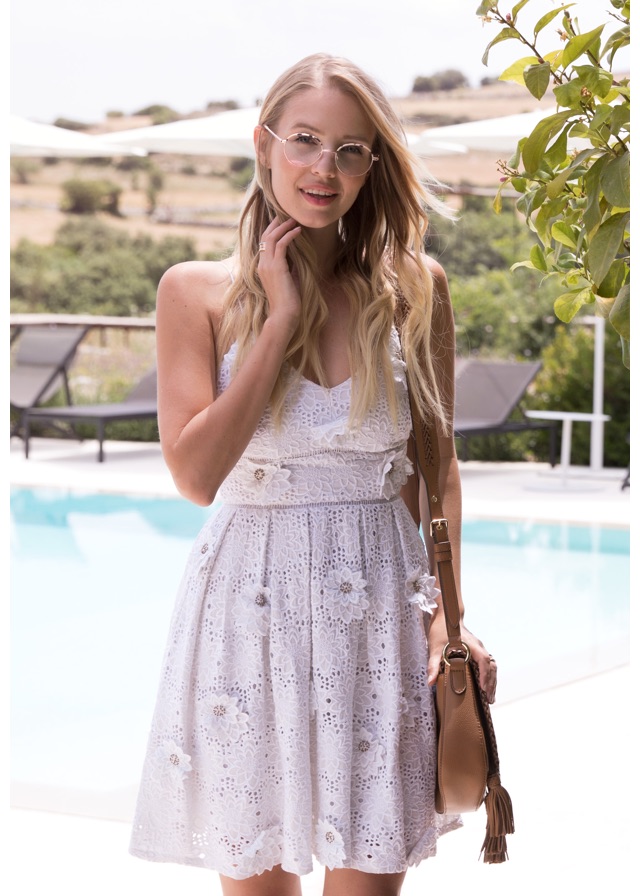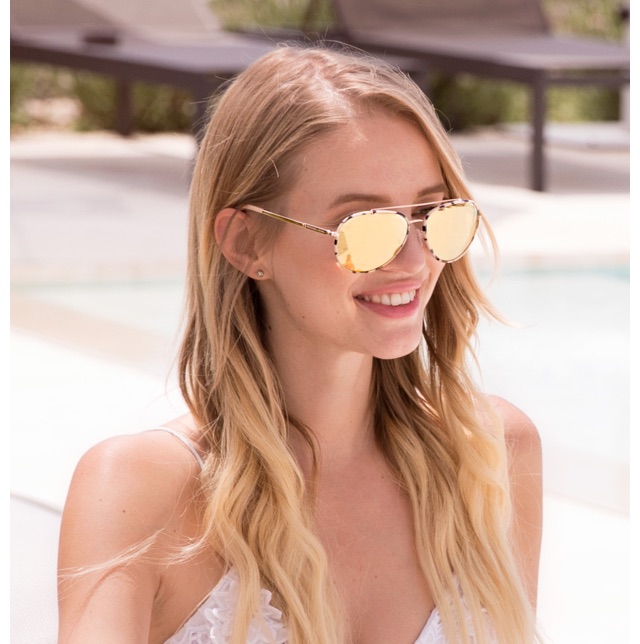 Collection
Michael Kors
02 / 04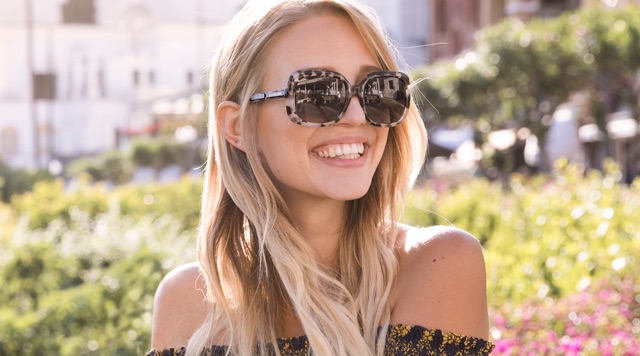 La dolce vita
Some alleys on Capri are so tiny, Leonie has to pay close attention not to miss them. The added bonus is that she can always keep a clear lookout when strolling around, thanks to sunglasses with gradient lenses. Their lavish oversize design has her blending into the Italian high life.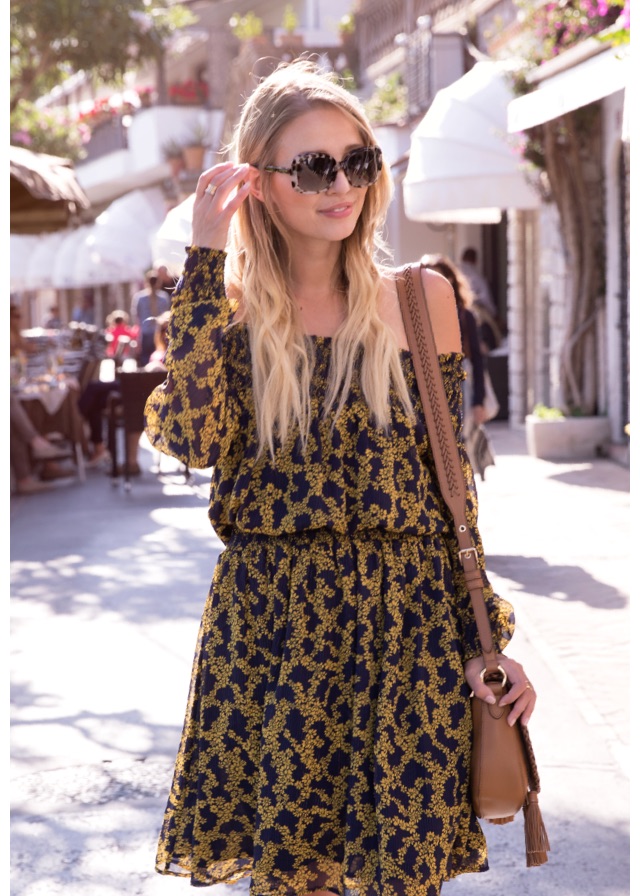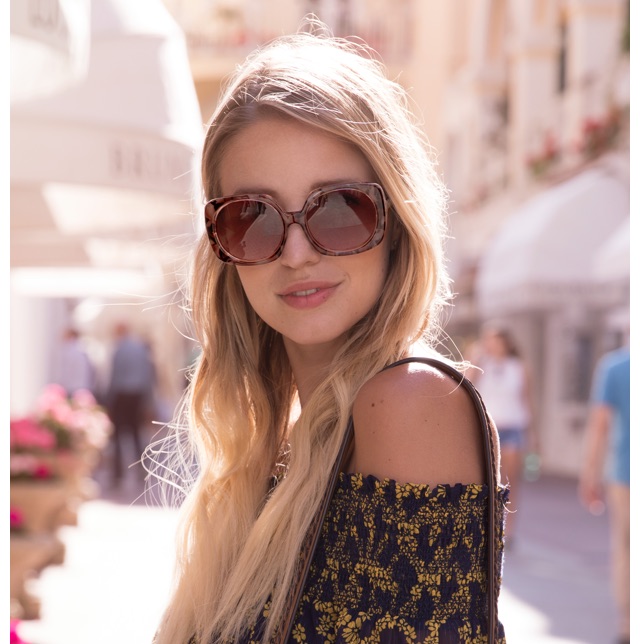 Collection
Michael Kors
03 / 04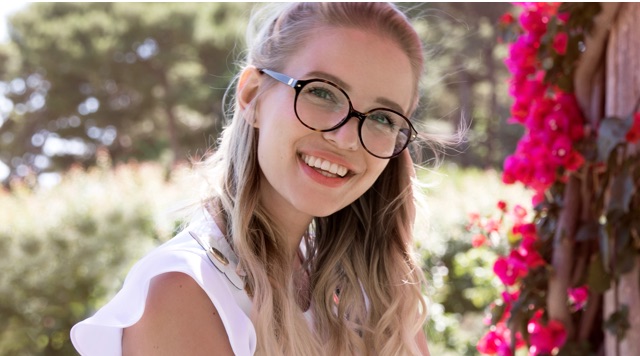 Greetings from Capri
In the afternoon Leonie unwinds in a hidden nook between pink bougainvillaeas. Her look matches the blossoming backdrop perfectly. The understated design of her glasses and sunglasses allows her flowery dress to pop against dark contrasting frames.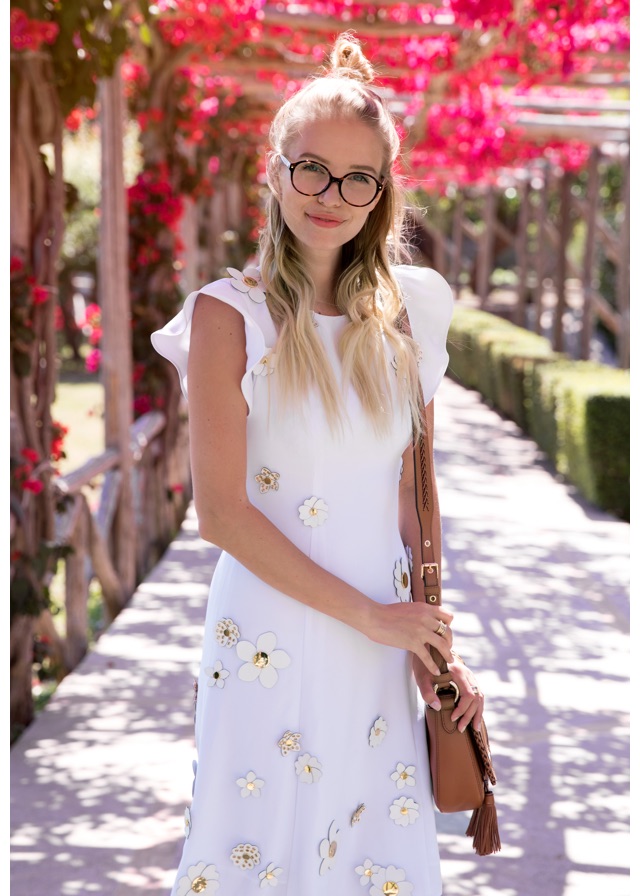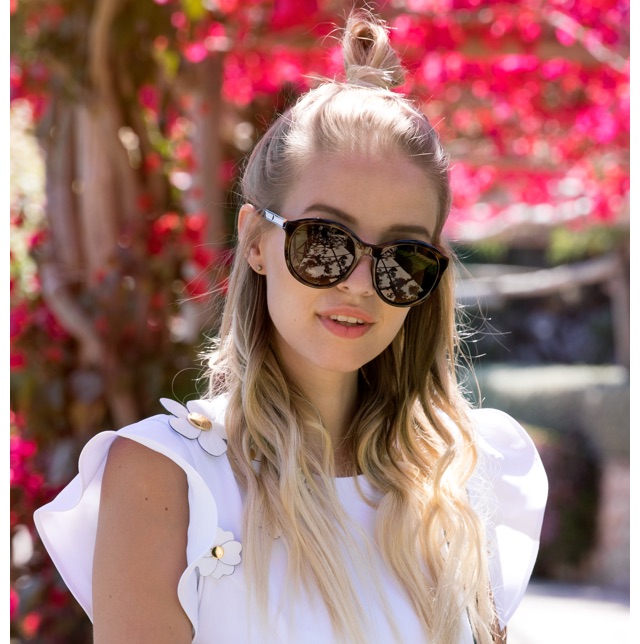 Collection
Michael Kors
04 / 04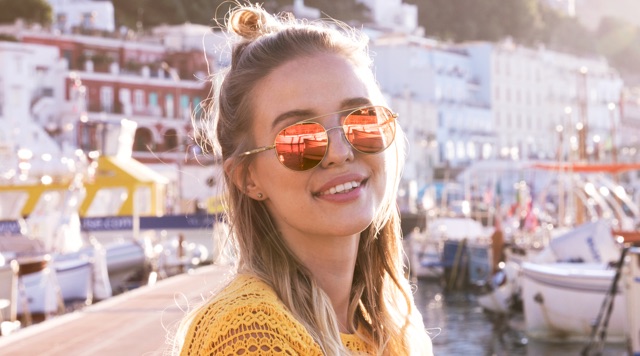 Sea View
Before the sultry sun sets into the sea, Leonie saunters through the port of Capri. Inspired by nature's twilight theatrics, she brings along a pair of sunglasses with red mirrored lenses. The cat-eye frames with gold cut-outs have an equally dramatic effect.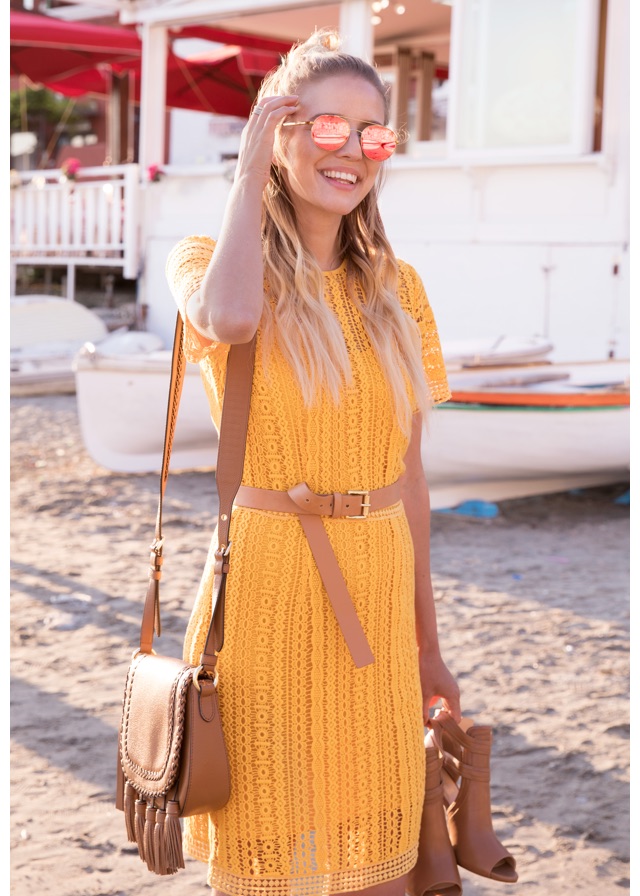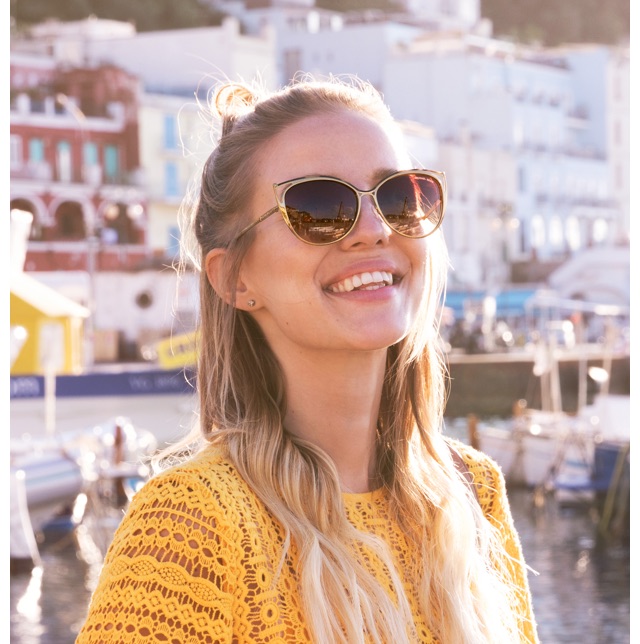 Haven't found the right Michael Kors model yet?
To the Michael Kors collection